Industrial Panel PC (PPC) – Human Machine Interface (HMI)
EMAC is a global leader in industrial automation and HMI Panel PCs.  We provide Panel PCs Panel PC's with Embedded ARM or x86 processors for Equipment Monitor and control. These tasks can be embedded automation computers, industrial operator panels, automation controllers, remote i/o modules, system monitor stations, and custom data acquisition solutions.
EMAC's Panel PCs are available ready to run with the Operating System installed on flash disk or hard drive. Apply power and watch either the Windows or Linux User Interface appear on the vivid color LCD. Interact with the PPC using the responsive integrated touchscreen. Everything works out of the box, allowing you to concentrate on your application, rather than building and configuring device drivers. Just Write-It and Run-It.
Contact the EMAC Panel PC Sales Department for details on Sunlight Readable Panel PC, IP65 Panel PC, IP67 Panel PC, Wide Voltage Panel PC, and/or Low Power Consumption Panel PC specifications.
Open Frame Panel PC
Closed Frame Panel PC
Rugged Panel PC
IP65, IP67 and IP68 system enclosures available, beyond just the front panel.
Wide Temperature Panel PC
Fanless Panel PC
ARM or x86 Panel PC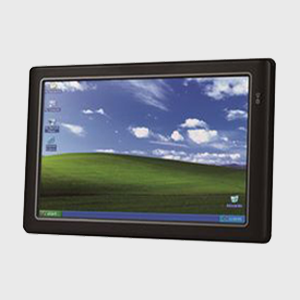 Address:
EMAC, Inc.
2390 EMAC Way
Carbondale, IL 62902
Operating Hours:
Monday – Friday
9:00am to 6:00pm (CST) Tel: 618-529-4525
Fax: 618-457-0110
Copyright 2019 EMAC INC | All Rights Reserved | Powered by

BR DESIGNS