Embedded System Manufacturing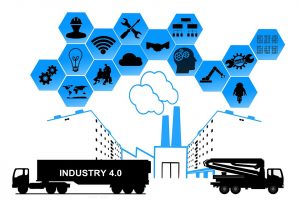 Embedded Systems Built to Your Specifications.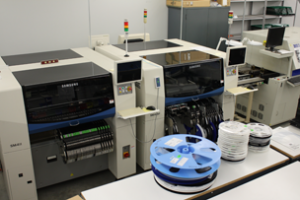 EMAC provides a variety of integrated design, engineering, assembly and logistics services for clients in the global embedded systems market.  Our team has expertise with embedded Linux , Windows IoT software as well as Custom Carrier board design for embedded and industrial x86, low-power ARM system on module (SoM), High-performance AI systems, Industrial IoT and Panel PC manufacturing services. Clients look to us to provide the resources and insight necessary to help them grow their businesses. The EMAC team understands lean manufacturing and deploys six sigma business management strategies to improve manufacturing processes while eliminating defects. Look to EMAC to provide your company with a suite of integrated services. The quality management system of EMAC meets the requirements of the international standard ISO 9001 and we maintain a ISO 9001:2015 certification.
Not only does EMAC design and build your devices, we specialize in protecting them to ensure a long service life when client requirements demand this service. This includes ruggedizing and testing for the most extreme applications and environments. The EMAC engineering team provides recommendations on testing and additional steps necessary to protect the final product.
Increasingly, EMAC simplifies manufacturing and the supply chain for our customers. EMAC's facility is dedicated to engineering, manufacturing, system testing, assembly and box build services all at our single location. EMAC can even provide order fulfillment services including direct order processing, pick and pack and final product configuration on a variety of products.  We support fully tested and assembled box build services with an experienced team who ensures that every product shipped from EMAC's facility meets our customer's stringent order fulfillment and logistics demands.
End-to-end process management
Quality processes documentation
System tracking, including asset tagging and serial number traceability
Systems Ruggedization
All products produced, from the simplest adapter board to the most complex Industrial ARM Single Board Computer manufactured by EMAC's manufacturing, go through many testing stations at EMAC before they are ready to be delivered. From automated inspection and adjustment of the production line; this monitoring and feedback provides adjustments to the automated manufacturing section, as well as EMAC's Engineering. Allowing EMAC's manufacturing to make boards with fewer failures and higher reliability on their first pass through assembly. Products then pass through full hands-on visual inspections during through-hole component installation and board assembly finalization. To a final processing in our manufacturing testing section, where functional testing is performed, along with any software programming and a final quality check. This is all done prior to any product being packaged for shipment or sent to the Integration department for any further testing and assembly into more complete systems.
The quality management system of EMAC for our Manufacturing Department's processes meets the requirements of the international standard ISO 9001 and we maintain a ISO 9001:2015 certification.


Address:
EMAC, Inc.
2390 EMAC Way
Carbondale, IL 62902
Operating Hours:
Monday – Friday
9:00am to 6:00pm (CST) Tel: 618-529-4525
Fax: 618-457-0110