Legacy Windows Embedded Operating Systems
EMAC, inc. works to assist customers in support of older embedded Microsoft operating systems, such as Legacy Windows CE, Windows Compact Embedded, and Windows Embedded NT 4.0. As well as standard operating systems such as Windows 3.11, Windows 2000, Windows XP and Windows 98 (aka Windows 9x). While active development on many of these operating systems is no longer available and support from Microsoft has long since expired. EMAC, inc can provide support for these operating systems either on new hardware or by migrating applications forward to a newer operating system option.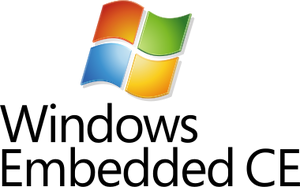 Options
When a customer comes in with a project based on an application that they cannot update or no longer have the ability to modify that requires a legacy operating system. This is typically when a project no longer has access to the source code for the application, or for other reasons the application cannot be updated or changed.
Generally, the first option is to keep the legacy system alive, this can be done by replacing a host computer with a legacy SBC that can run the legacy operating system with minimal changes or Driver updates. With a selection of x486/x586 processor-based systems, we can generally match one that has the correct IO for the project and still has some support for the older operating system. In some situations, EMAC can provide the original operating system, if not fully licensed, we can provide a new license under a newer operating system with Microsoft's Downgrade licensing rights. This can leave the project system running faster and more efficiently with a newly extended life. While providing future replacement hardware for this system or other systems.
The second option is migrating the customer's application from a legacy Microsoft Operating system to a newer or alternative operating system. While this can be a less ideal situation, costs can be higher for engineering time and more testing can be required to ensure the application functions properly in all situations. However, this can be the best solution to future-proof a project's application by allowing a wider selection of hardware with the support of newer operating systems. Even moving from one operating system to another by use of emulators or virtual machine environments. This option can involve migrating off the host operating system onto an Opensource platform such as Linux with an emulator or container such as Mono.
Selection
While each project is unique and each project's needs are different, some factors remain similar. Every project generally needs to be completed while keeping expenses to a minimum; This is where a company experienced in legacy Microsoft Windows embedded software support provides the biggest benefit.  EMAC has been around since 1985 and has been producing computer systems the entire time.  This puts our expertise in all the legacy operating systems near the top of the field, as we have supported each of the Microsoft operating systems listed on this page, from their initial release into licensing retirement.
Windows CE is still supported DM&P Vortex86DX family processors see our options of products in:
Getting started
Ready to get started migrating your Legacy Microsoft Windows product? Contact EMAC to start working on the solution for your project,  contact us today


Address:
EMAC, Inc.
2390 EMAC Way
Carbondale, IL 62902
Operating Hours:
Monday – Friday
9:00am to 6:00pm (CST) Tel: 618-529-4525
Fax: 618-457-0110